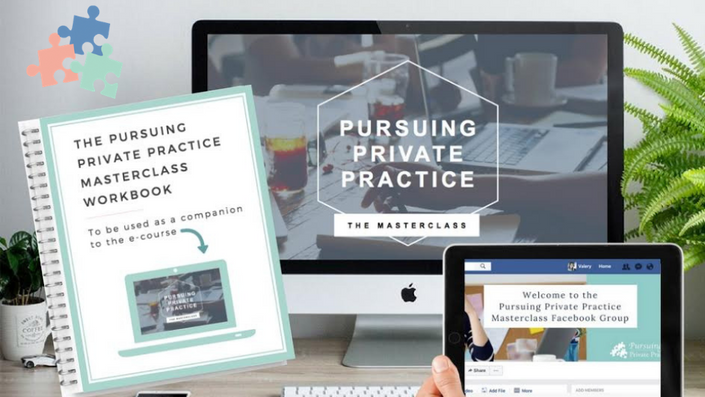 Hi! I'm Jennifer McGurk, a Certified Eating Disorders Registered Dietitian passionate about helping my clients find intuitive eating and feel fabulous about food.
I'm also just as passionate supporting other dietitians. That's why I created these online courses and offer clinical supervision and business coaching. I will support you as you start and grow your own private practice and learn how to increase your nutrition counseling skills.
If You're a Newbie...
Have you thought about starting a practice... but have no idea where to begin? You're probably overwhelmed with all you think you need to do. You're also scared to leave your full-time job for fear of the unknown.
Move From Employee to Employer
Are you tired of working for someone else? You're not alone. So many counseling professionals feel stuck in their day jobs. They're craving more flexibility and control over how their career looks and feels. They desire financial freedom where they can set their own hours. For most professionals, having their own business means they can select their dream clients, and, at the same time, make a meaningful impact in the lives of those clients.

If You Have A Business, But Want More...
Even those with established businesses know they can never stop learning. To be at the peak of your game means you need all the latest technology, the current education, and the tricks of the trade.
If these are things you want for yourself, now is the opportunity to take control over your own destiny!
I know how you feel, I've been there.
Sadly, healthcare professionals such as dietitians, nutritionists, therapists, and personal trainers get NO TRAINING on owning a business.

You may be the best clinician in your field, but to have your own business requires you to be business-savvy to succeed.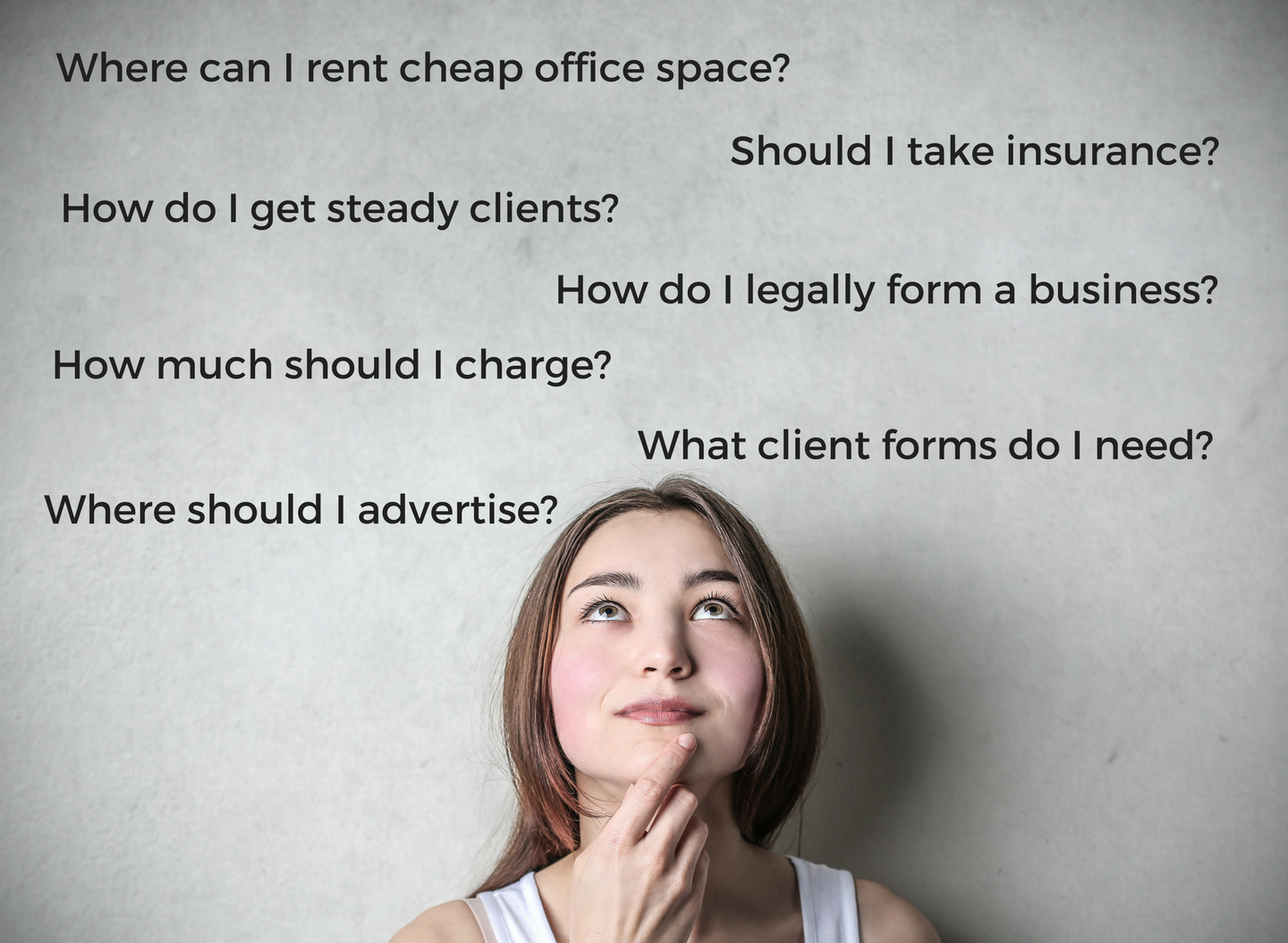 A lot of us with businesses had to figure it all out along the way, cobbling together bits of information found on the internet or gleaning words of wisdom from colleagues. We spent countless hours and dollars trying to get what we thought was the right information before we felt ready to take the plunge. I don't want to see you go through this when there is an easier way, information I wish I had had when I first got started.
The Pursuing Private
Practice Masterclass
IS THE ANSWER!
When you sign up for this e-course, you get an expert guiding you through every step of the process. This program will show you exactly how to become that CONFIDENT BUSINESS OWNER.

"You can live the life you want
and have the business of your dreams!"

The Pursuing Private Practice Masterclass is a comprehensive online learning platform.
SLIDES, RECORDINGS, HANDOUTS,
WORKBOOK EXERCISES, and ACTION PLANS!
Not only does this course provide you with 10 Powerpoint® modules on everything from business basics to branding to networking, but you also get a workbook to brainstorm and create action plans for your own private practice.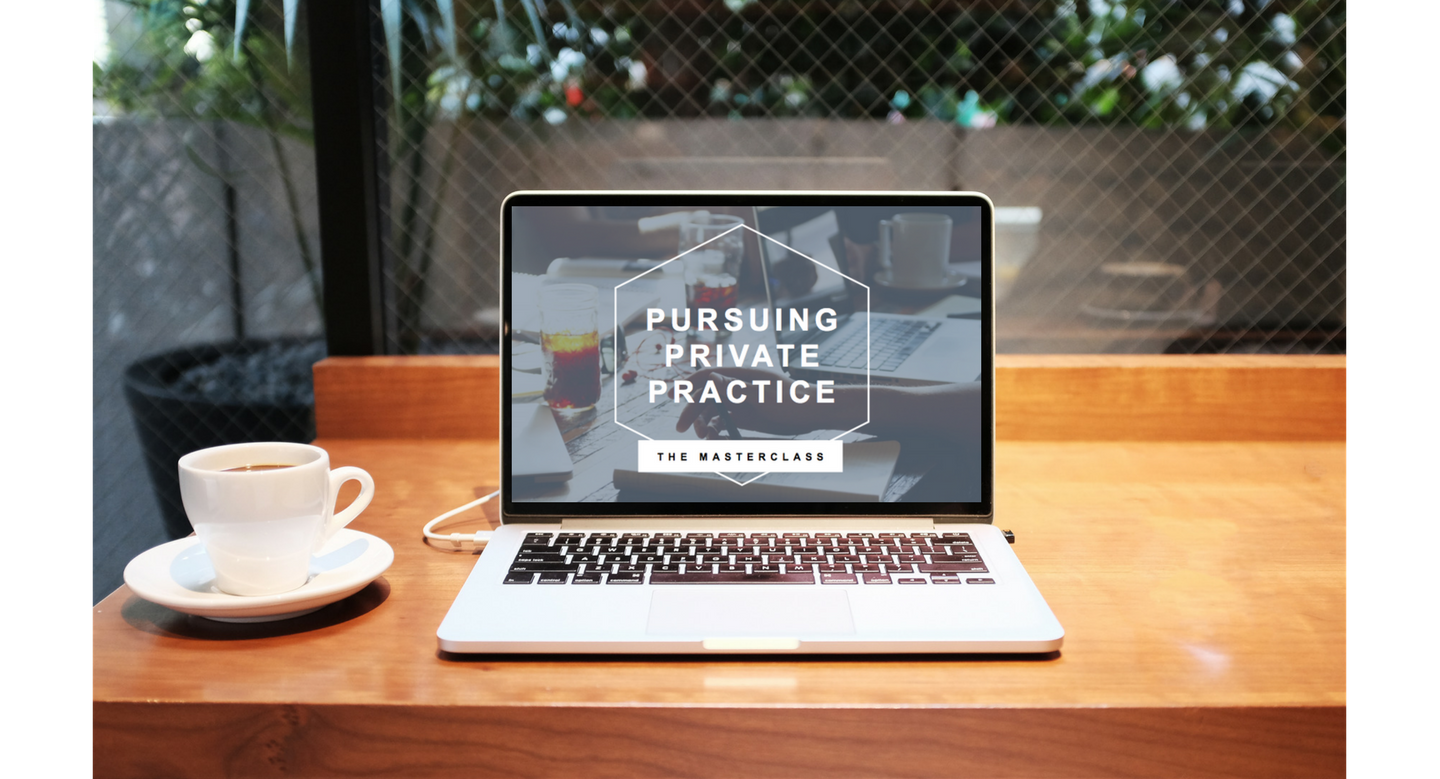 You can learn at your own speed and your own schedule. This course will generally take someone hours hours to complete, start to finish. But all along the way, we're available to make this journey easy for you.

A Sampling of What's Covered:
How to map out your vision for your dream career

How to legally set up your business

All things related to the BUSINESS PLAN!

How to set up your office for efficiency

How to brand yourself and your business

How to effectively market yourself to get your ideal clients knocking down your door

How to network, advertise, and grow your business

How to balance your work and personal life
And so much more!
The best part is that you get to take this course at your own pace - and you will own the content forever. That's right, you will have unlimited access to the online learning platform forever.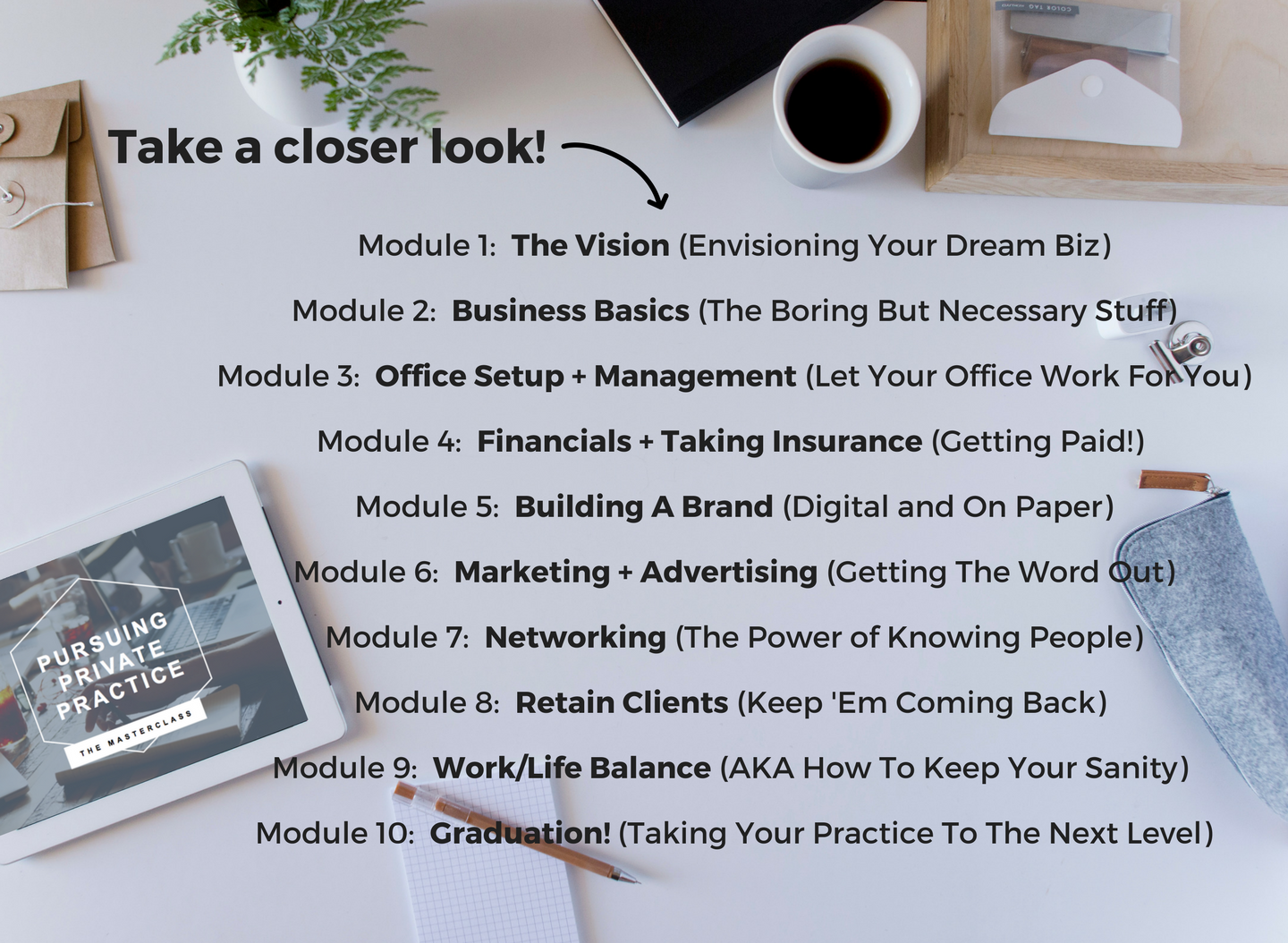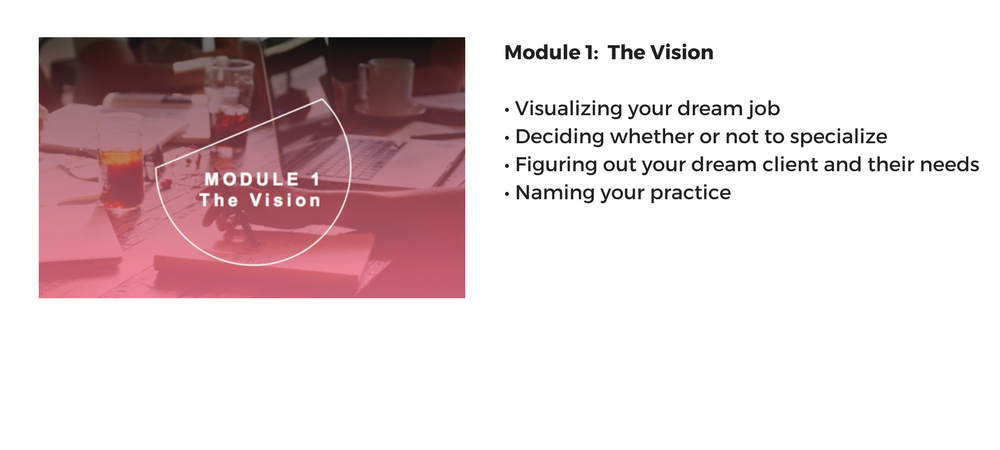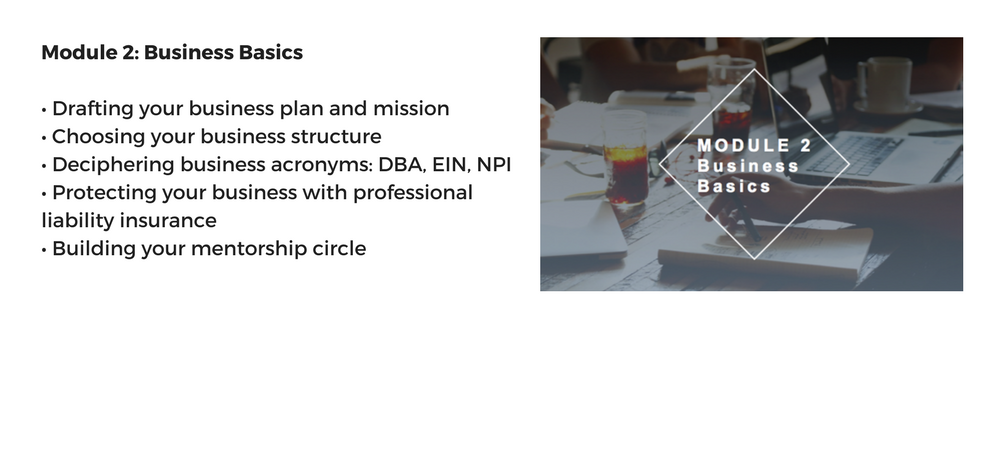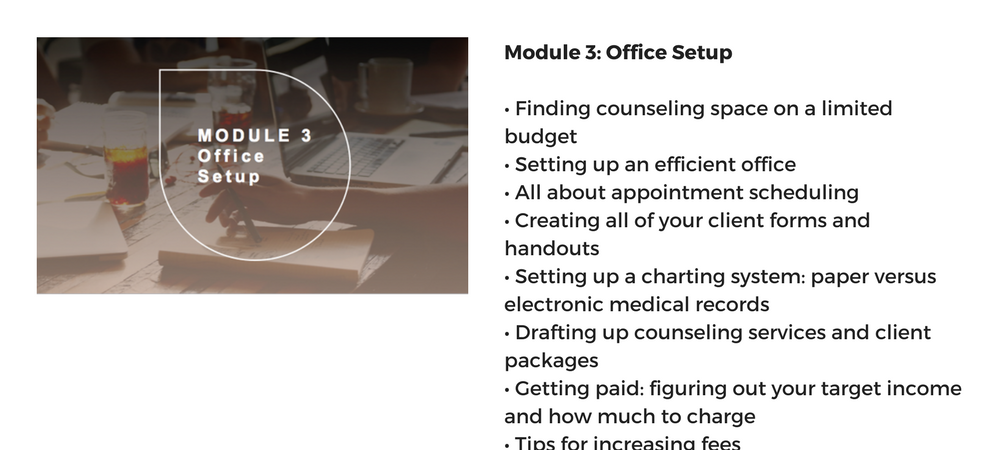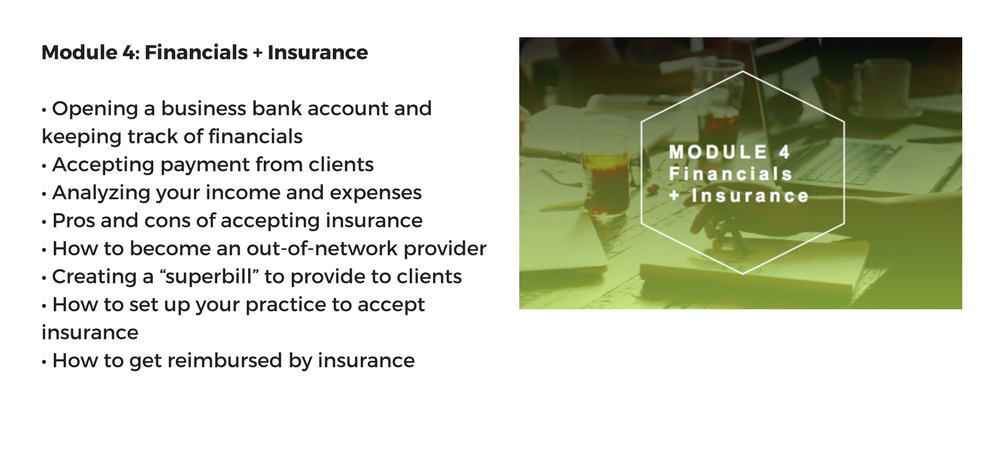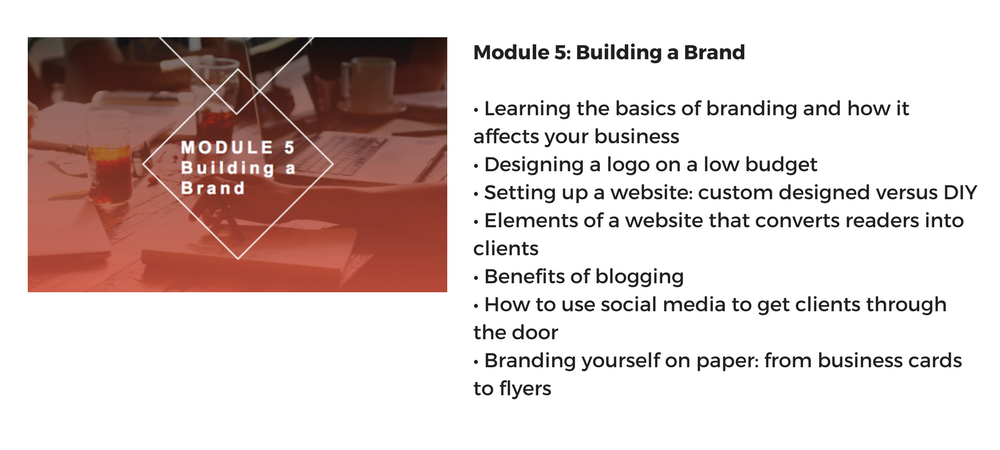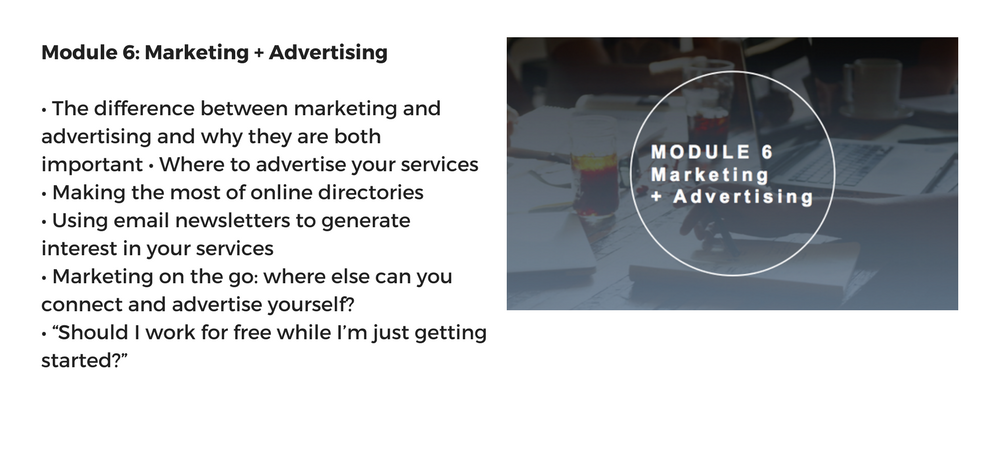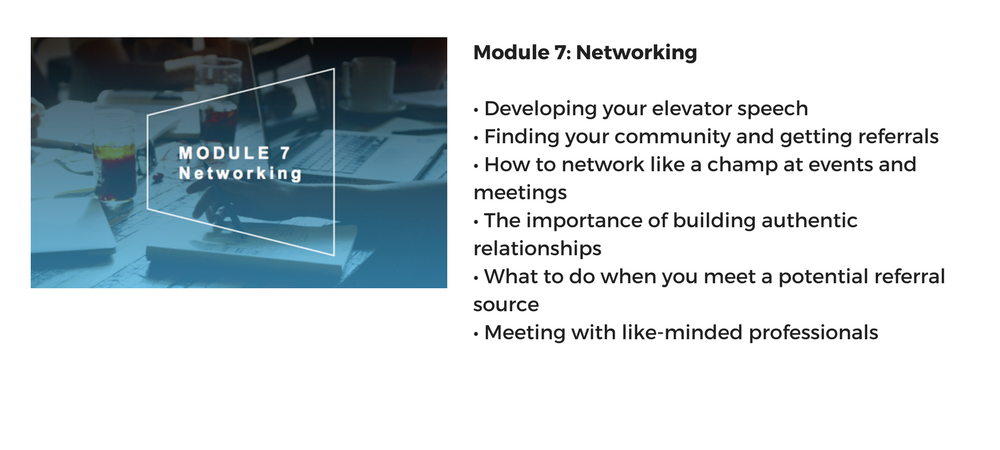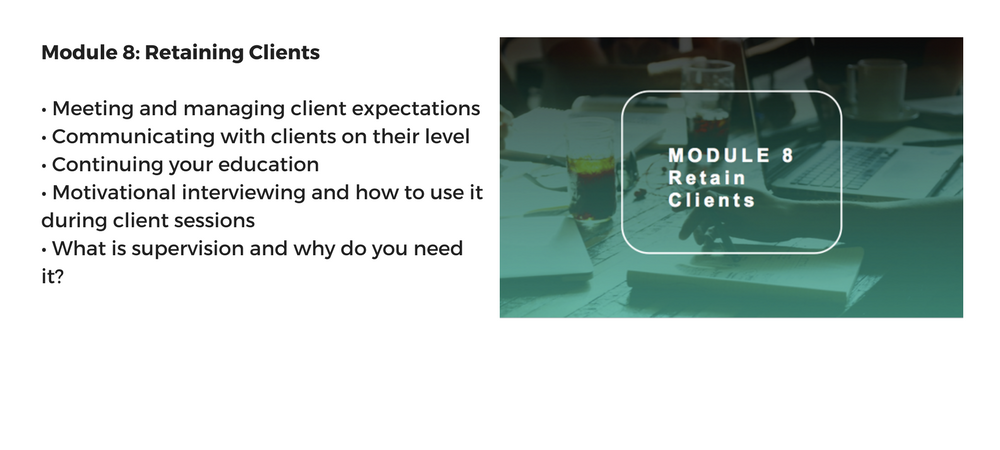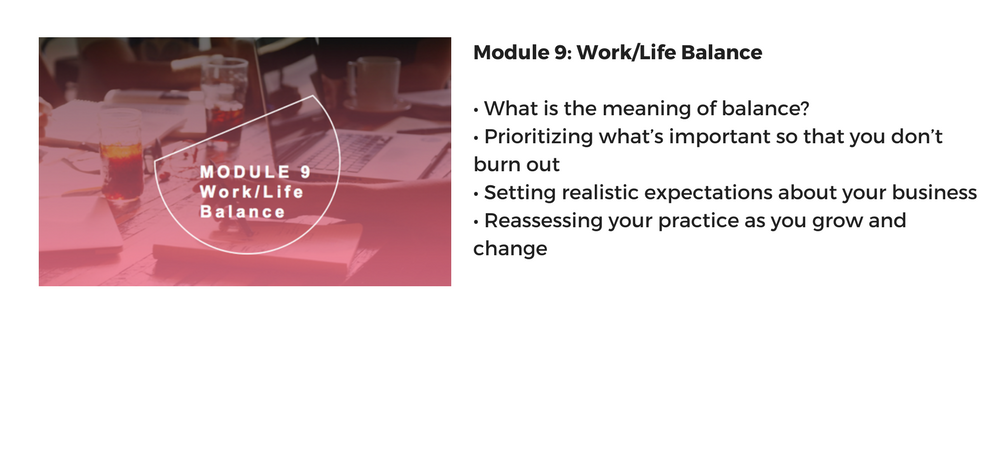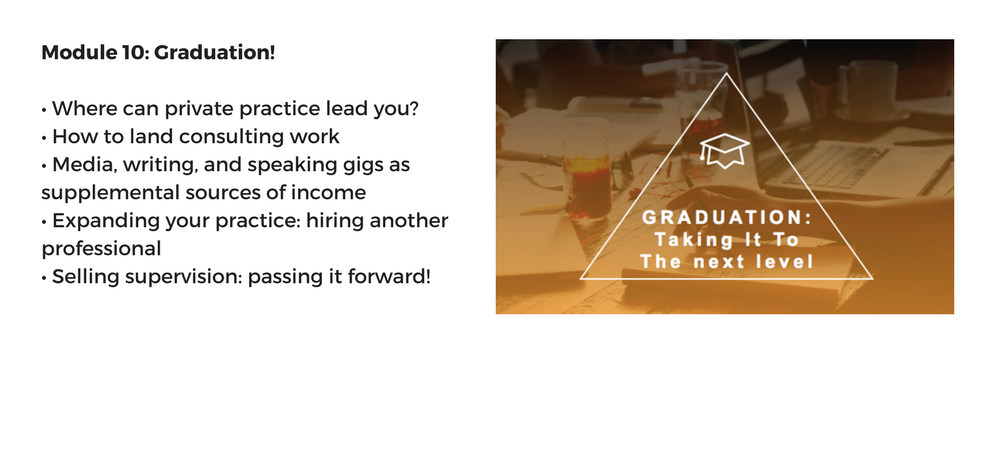 PLUS - A HUGE BONUS!
If you sign up for the Pursuing Private Practice Masterclass, you will receive electronic copies of the Pursuing Private Practice book series- even more detailed information on starting and growing the practice of your dreams! Hyperlinks are included for easy access to websites that you will need. The books are emailed to you after you pay for the course and confirm your email address.
An invitation to join the private Pursuing Private Practice Masterclass Facebook Group Community. This is a closed group to allow for personalized support with issues in private practice. It's an easy place to ask questions, plus get extra tips on business-related topics. When you join the confirmation link will be sent to you.
This program has been updated in 2018 and we have added new training modules, resources and a very special addition of a LIVE monthly group call where you can "Ask Me Anything".
If you are struggling to make your own practice work or thinking of taking the leap to open your own practice, or trying to reach the next level, then keep reading because this special sale is not one to be missed.
Some of the NEW ADDITIONS tot he Pursuing Private Practice masterclass are:
New training module on Virtual Counselling

Updated information in the current modules

New resources to support you

Initial assessment form templates (these will save you a ton of time)
AND most importantly, time with ME!
You will get in on the brand new Live Monthly calls (10 in total spaced over the year) where you can ask me anything! This is YOUR time to get direct support and help from me!
If you are ready to take action and want to save not only on the current fee, but get into the program today! Register below!
How much does this cost, you are wondering?
Get the entire course for just $697!
This course is offered to all healthcare professionals, it is not limited to dietitians only.

For Registered Dietitians, this e-course has been approved for 8 CEU credits by the Commission on Dietetic Registration.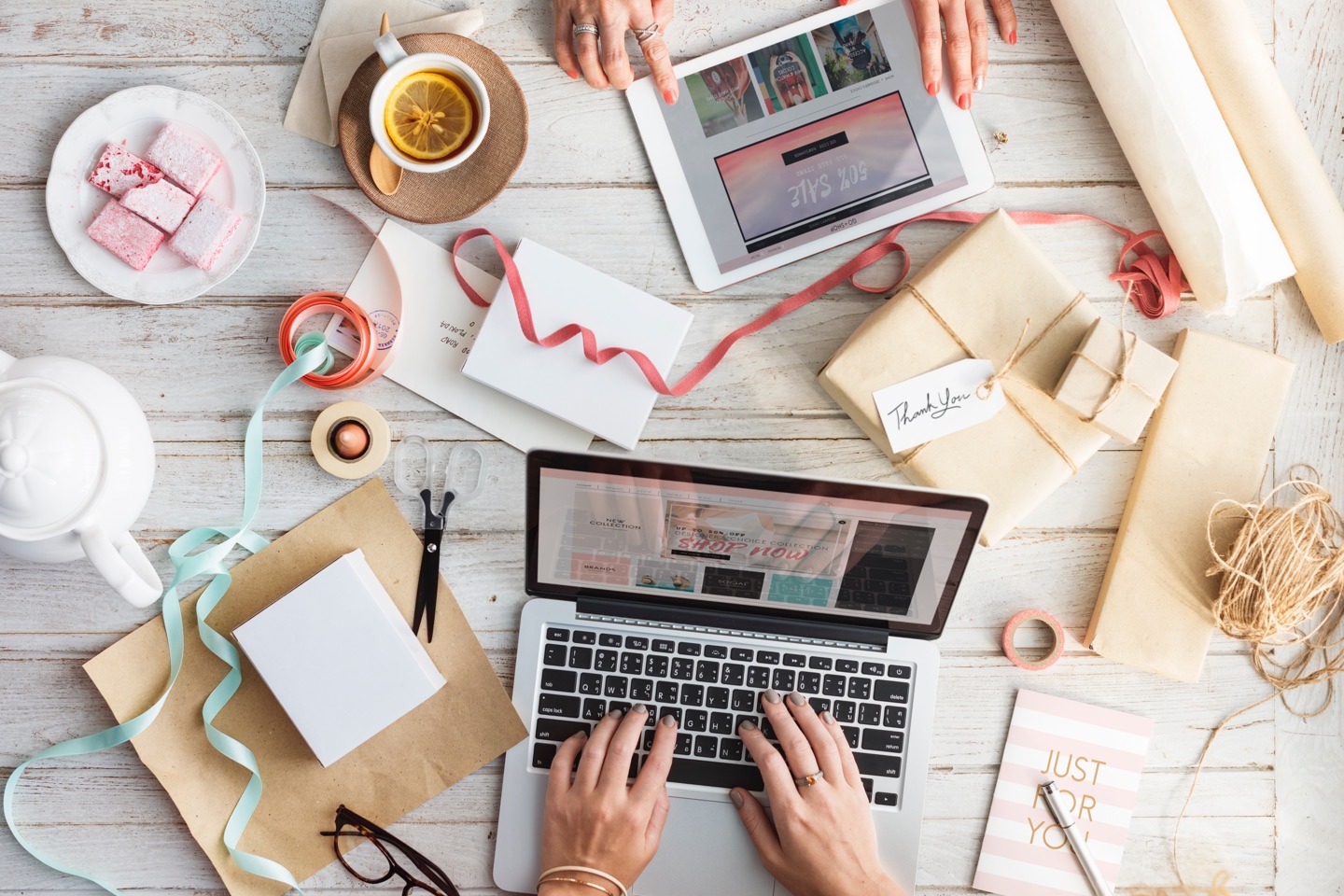 What have some of the students said about the Masterclass?
When I found Jennifer and her e-course, the Pursuing Private Practice Masterclass, my confidence was at an all-time low. I was in the middle of a very extended (3 children in 4 years) full time maternity leave and the more that time went on, the more confidence I seemed to lose in my professional capabilities.
The content and pace of the course were pitched perfectly for me. I was able to complete the course over the summer with three children at home with me the entire time. It was not intense and I knew I was being supported with whatever I could manage. I was literally able to listen to the classes each week as I parented and then in the evenings I would tap into the facebook group for extra support and connection with others.
Jennifer was very present and accessible throughout and has been a continued source of support since the course ended. There's something so personable about Jennifer; no questions feel stupid, yet her expertise both clinically and in terms of business prowess is palpable. It's been stimulating to have intelligent discussion too. I've called her several times and she has always made time to speak with me.
The facebook group was in some ways the best bit about the course. It was a quick and easy way to communicate and connect with colleagues. You know, when something feels so urgent that it can't wait and you just want opinions or answers or support and a chance to think out loud with like-minded people.
A year ago today I was in labor with my third child. Who knew that one year on I would be a small business owner in part time private practice!
~ Bethan Fang MBACP, RD
Course Curriculum
Welcome!
Available in days
days after you enroll
The PPP book series!! pdf copies are free when you purchase the ecourse
Available in days
days after you enroll
Introduction to the Pursuing Private Practice Masterclass
Available in days
days after you enroll
Your Instructor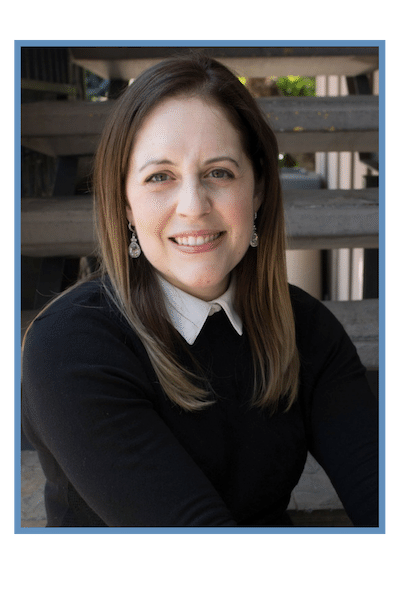 Jennifer McGurk, RDN, CDN, CDE, CEDRD-S is a Registered Dietitian Nutritionist whose mission is to help people heal from diets, and find peace and balance with their food choices. She is the owner of a Eat With Knowledge, a private practice, in Nyack, NY.
As a Certified Eating Disorders Registered Dietitian, Jennifer combines her expertise in medical nutrition therapy, psychology, and physiology to help clients understand their eating behaviors, and gain the insight needed to make positive changes for their health.
Jennifer is the creator of the online course Feel Fabulous About Food to help clients who struggle with binge eating find eating disorder recovery and intuitive eating.

Jennifer created the Pursuing Private Practice® for Intuitive Eating course, to help other healthcare professionals reach their goal of owning their own business specializing in Intuitive Eating and eating disorder recovery. She provides individual supervision to other dietitians in the field of eating disorders.
If you have any questions about this course please contact [email protected] or 845-535-9092. Thanks!
What do some of our students have to say about the Pursuing Private Practice Masterclass?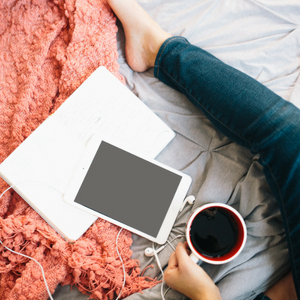 I've not only gained confidence in my counseling skills but have also seen an increase in my revenue. Her warm personality and ability to think outside the box is very motivating. I'd highly recommend Jennifer as a supervisor and business coach!

I'd highly recommend the PPP course for anyone considering or just starting out in Private practice. It is self-paced and covers everything you need to know to get started. It's helpful to refer back to specific modules and the handouts really helped me narrow my focus. It's also nice to connect and bounce ideas off of others in the Facebook group. Such an amazing resource!!!


~ Angela Dobrzykowski
---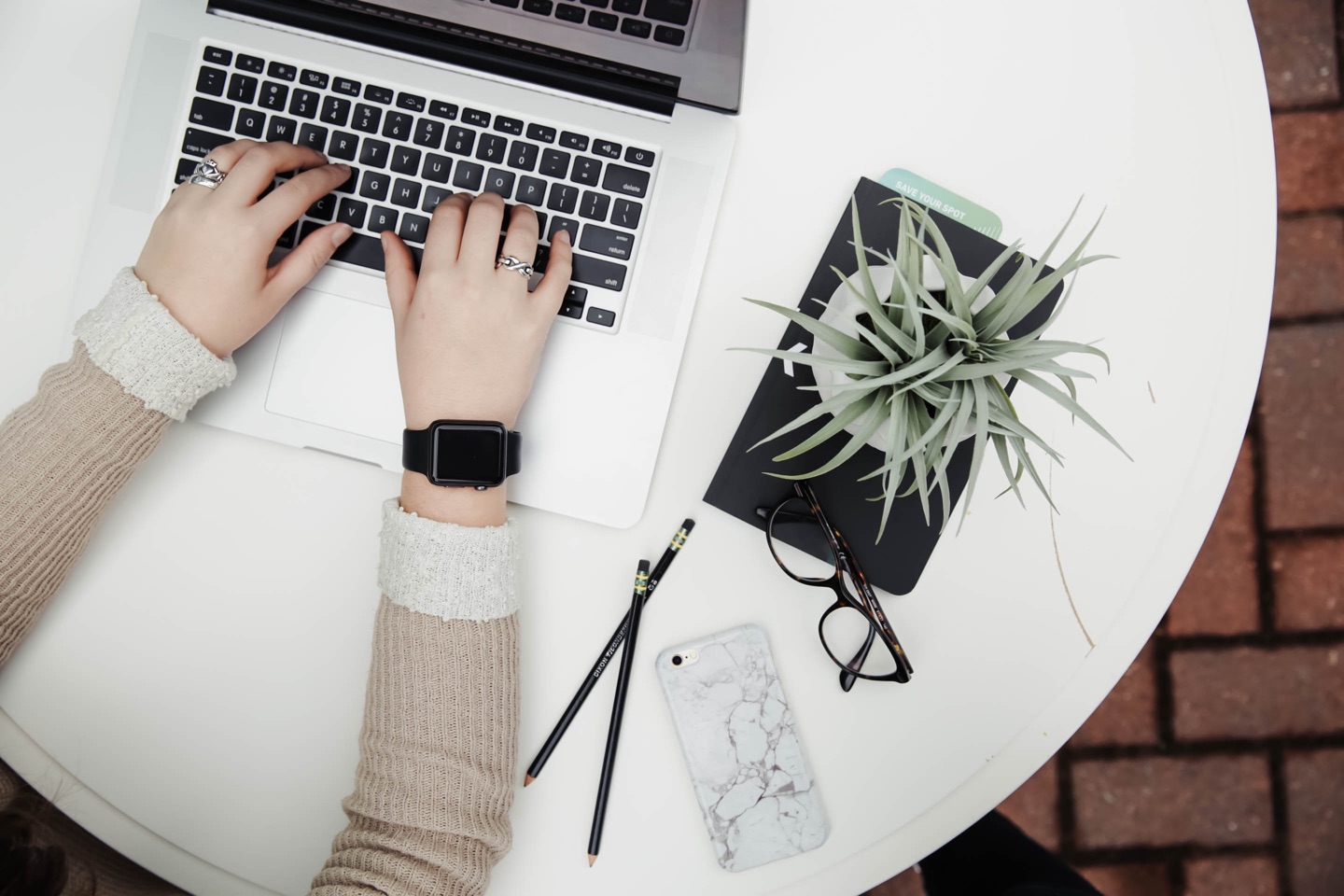 Good morning! I just wanted to drop in and say THANK YOU THANK YOU THANK YOU for all your guidance. The RD Entrepreneur Symposium back early this year was the first step for me to start seriously considering a private practice, and since then, my whole career trajectory has shifted!
Your Pursuing Private Practice Masterclass then built on my confidence and knowledge base, and now, I am excited to say, I am about to leave my FT job to start pouring more into my PP. I have reached a place in my practice where I don't have really any room for more clients, and I cannot market/advertise (not wanting to ruffle feathers at my FT job), so I'm excited (and of course slightly terrified) for the future. None of this would have been possible if I hadn't learned the steps and gained the confidence from mentors like you! Thank you so much!!
~ Private (because she's leaving her job wahoo!!!)
Frequently Asked Questions
When does this course start?
Technically, once you purchase it, you can start! You'll have access to everything right away. The course also comes with a private Facebook® group that you can join. We run discussion times twice/year for about 10 weeks each on everything from the course modules to popular business topics. You will also get access to the LIVE Group calls where you can Ask me Anything! The calls are usually held the 2nd Wednesday of each month from 12-1pm eastern time.
Is this course only for Registered Dietitians?
Great question! Even though I'm a dietitian, I wanted to create a course that's applicable to ANY counseling professional who wants to take start his or her private practice. Most students are Registered Dietitians but we have a few therapists as well.
How much time will this course take to complete?
The modules contain 8 hours of content, and the course has been approved by the Commission on Dietetic Registration for 8 CEUs for Registered Dietitians. The course itself is about 4 hours long, with action items that will take some time to complete. However, the speed with which you go through the content is entirely up to you. You can choose to view one module per day or watch the entire course in a single day! My advice is to give yourself enough time to digest the information, complete the exercises in the workbook, and implement any action items.
How much time will this course take to complete?
The modules contain 8 hours of content, and the course has been approved by the Commission on Dietetic Registration for 8 CEUs for Registered Dietitians. The course itself is about 4 hours long, with action items that will take some time to complete. However, the speed with which you go through the content is entirely up to you. You can choose to view one module per day or watch the entire course in a single day! My advice is to give yourself enough time to digest the information, complete the exercises in the workbook, and implement any action items.
Do I have to start this course right when I enroll?
Nope! Even if you're still a student and starting a private practice is many, many months (or years) away, you can purchase now and watch the course when you're ready. You can download the content and therefore have lifetime access.
What if I need additional support or have personal questions?
If you have any questions during the course, please feel free to reach out to me directly! I'm invested in your success and want to be your mentor throughout this journey. I've done my best to make this course as thorough as possible, but if you're unclear about something, you can always reach out and ask me during our monthly group calls or by email.
I've already spent so much time and money trying to start my practice, and I barely have clients. What makes this course so special?
I know it can feel frustrating when you feel like you've tried everything and still aren't seeing results. That's exactly why I created this course—to give people an EASY, STEP-BY-STEP roadmap to success! I cover all the bases, from the mundane to the complicated parts of the process, and include personal anecdotes so that you'll feel that an expert mentor is guiding you every step of the way. The course also includes a 28-page workbook, with exercises to keep you on track and engaged. For the investment of a few follow-up visits from your clients, you will make your money back with even more clients in your practice, seeing you for a longer period of time.
Do you have a refund policy?
I'm so confident that this course will change your life and career that I want to offer you the chance to try the Pursuing Private Practice Masterclass Ecourse for 30 days. If you participate in all of the modules, complete all of your homework, and still do not feel like you can confidently tackle starting and growing your own private practice, I will happily give you a full refund within 30 days of enrollment. All you have to do is email me your completed workbook.